↓Change language 言語▼
Set 「'first available' = Choose from calendar」 !

↓
Choose your available date & time slot from this calendar!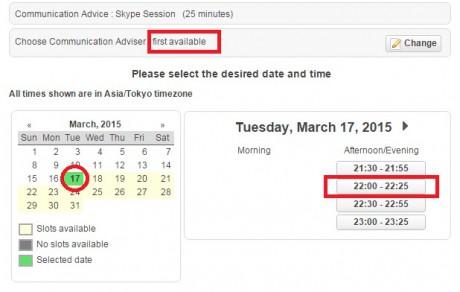 ↓
The available adviser will be selected automatically!   You can change it if you want.  

If you are a 1st time user, just go

and choose BOOK! to complete your trial booking.